ABOUT THE SHOW
This Reagle audience favorite tells the delightfully funny story of a charismatic con artist who sells hope to a small Iowa town in the form of musical instruments and fictional promises of a boys' band. Starring IRNE Award nominee Mark Linehan (Reagle's Hairspray, Thoroughly Modern Millie) and Elliot Norton Award winner Jennifer Ellis (Reagle's Carousel, Wonderful Town).
Featuring "76 Trombones," "Till There Was You," "Goodnight My Someone," "Ya Got Trouble," "Shipoopi," and other memorable songs!
 
Book, Music, and Lyrics by Meredith Willson
Story by Meredith Willson and Franklin Lacey

Presented through special arrangement with Music Theatre International (MTI)
CREATIVE TEAM
Director, Choreographer – Susan M. Chebookjian
Music Director – Dan Rodriguez
Scenic Design – James Fouchard for Pittsburgh CLO
Costumes – Costume World Theatrical
Lighting Design – David Wilson
Wardrobe Supervisor – Amelia Fitch
Assistant Director – Daniel Forest Sullivan
Assistant Music Director – Mindy Cimini
Production Stage Manager – Elizabeth Yvette Ramirez*
Assistant Stage Manager – Lauren J. Burke*
Production Manager – Lori E. Baruch
Producing Artistic Director – Robert J. Eagle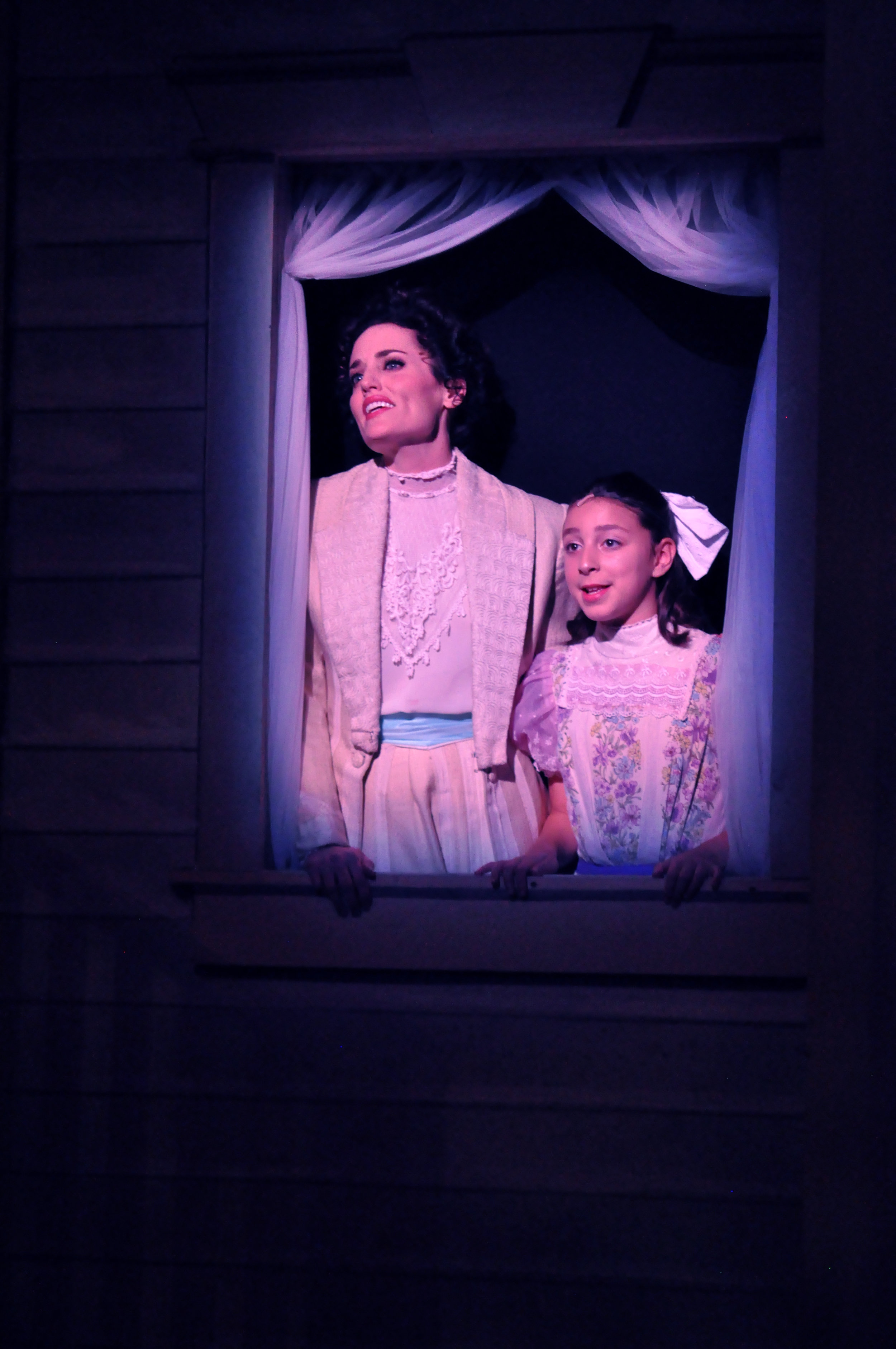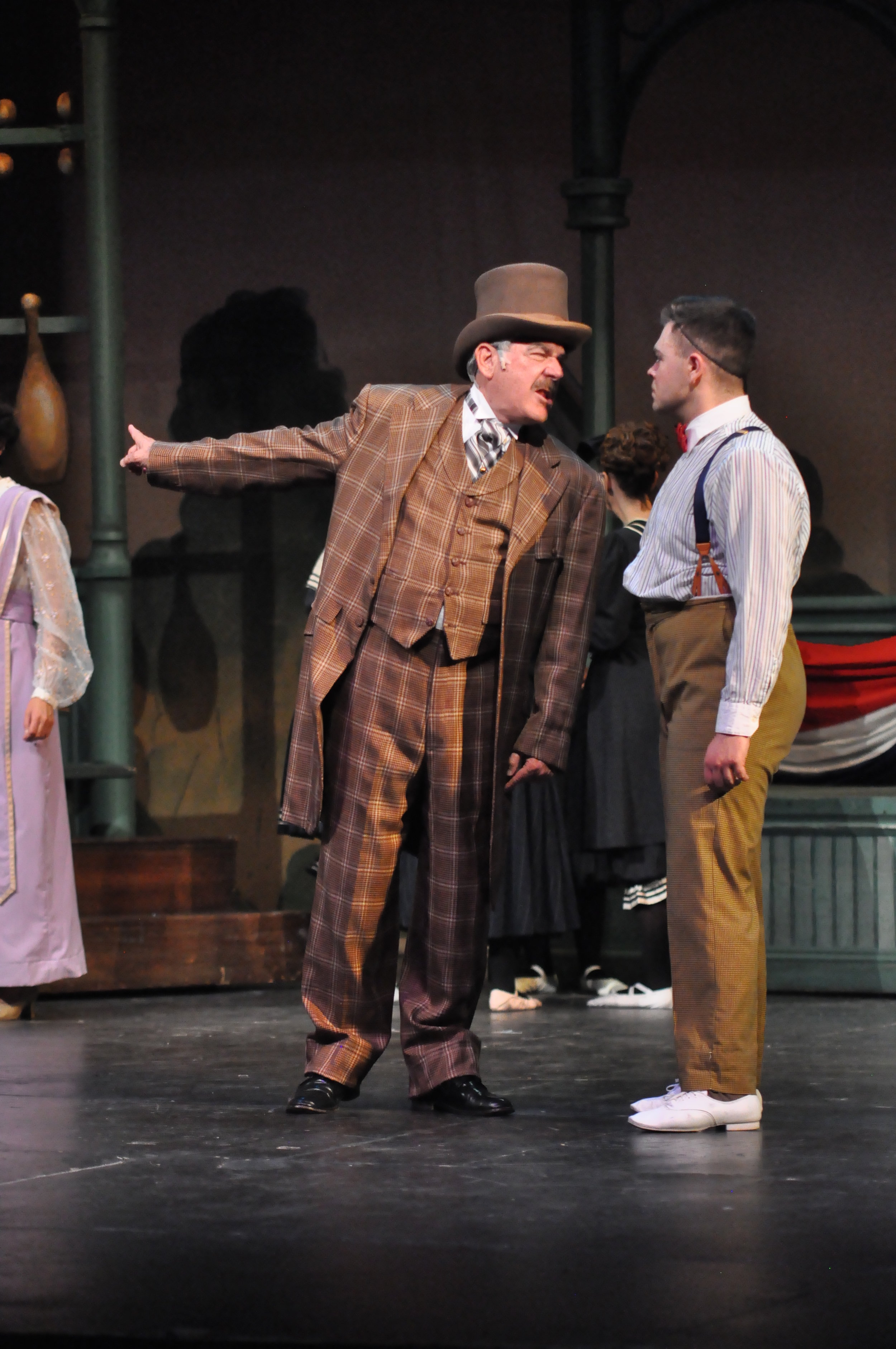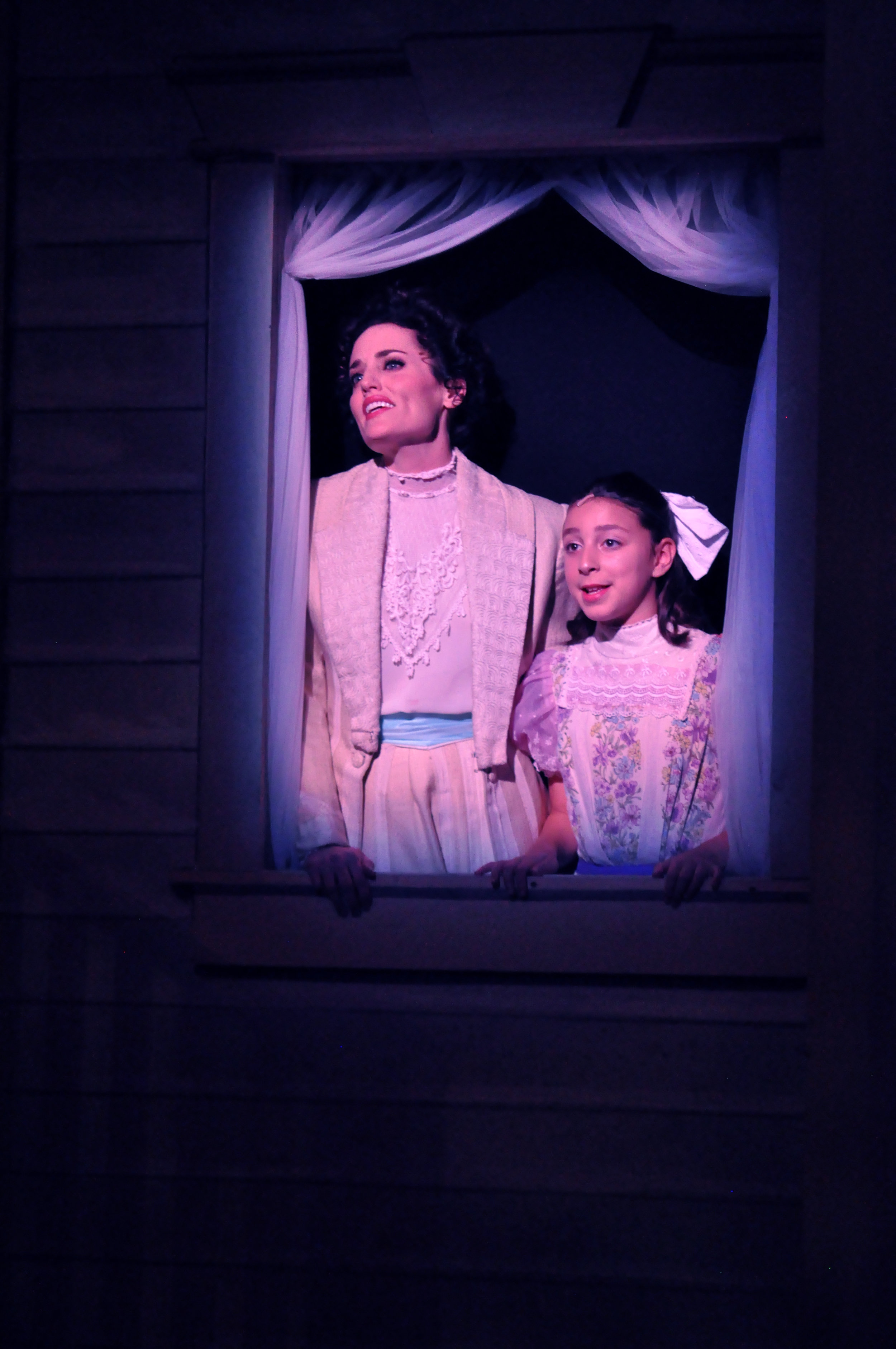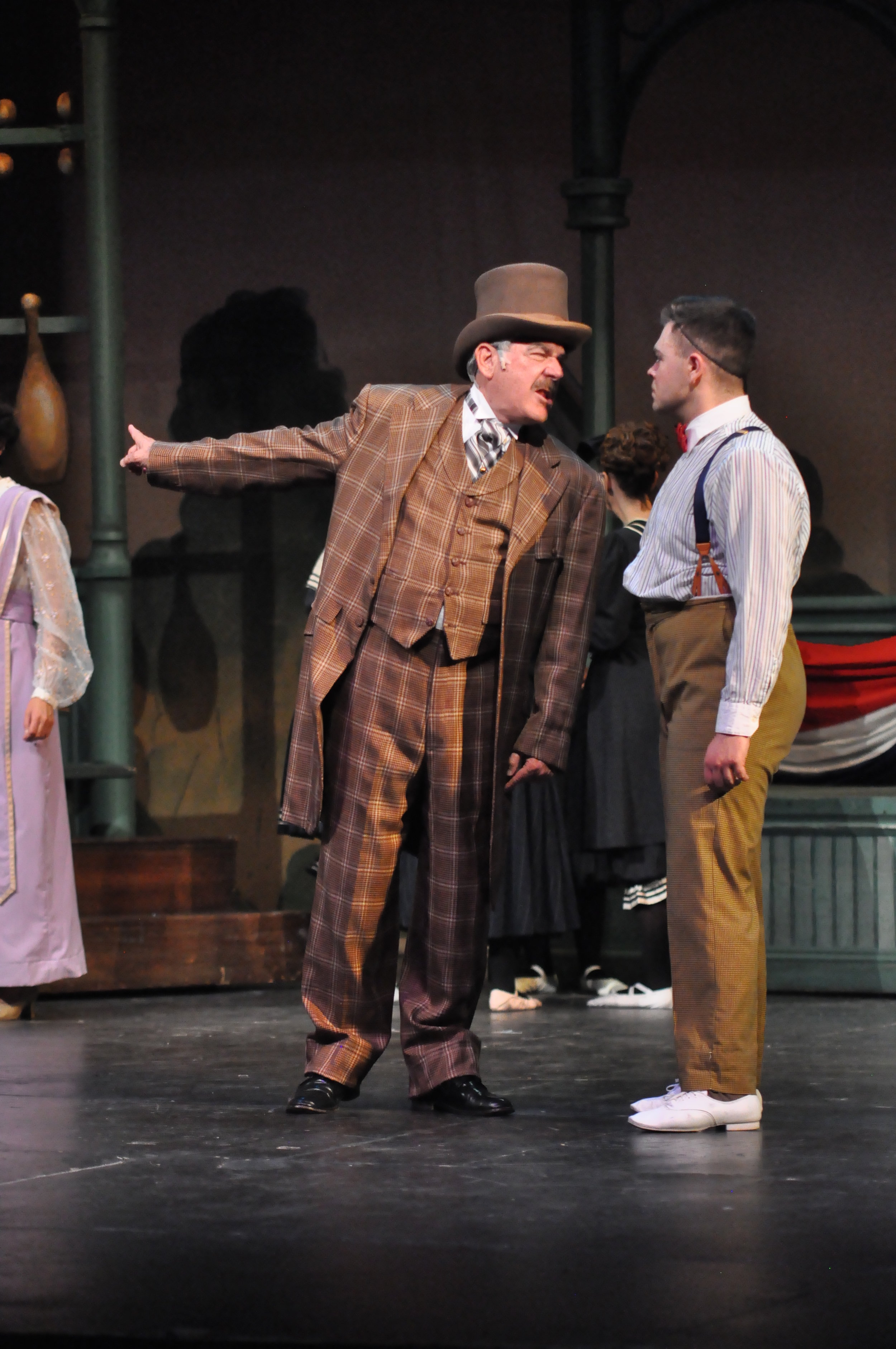 "A highly polished production of The Music Man that is worth singing about."
– MetroWest Daily News
 
"A top notch production. One of, if not the, best musicals ever written. A classic musical with a cast and director that gives it the treatment it deserves. That full orchestra really makes a difference and was extremely impressive."
– Boxing Over Broadway

"Absolutely FLAWLESS! A first class, Broadway caliber experience."
– Boston and Beyond
 
"Mark Linehan and the cast stop the show with the stunning '76 Trombones' number with an exuberant dance that leaves the audience cheering."
– TheaterMirror
 
"Jennifer Ellis was born to sing these amazing songs. She puts her heart as well as her beautiful voice into Meredith Willson's warm and touching numbers."
– Boxing Over Broadway
CAST
Click on a headshot and hover over the photo to read each actor's bio
CREATIVE TEAM
SUSAN M. CHEBOOKJIAN (Director, Choreographer) has choreographed and staged countless productions over her long tenure at Reagle. She received the IRNE Award for Best Choreography for last season's 42nd Street, and nominations for Hello, Dolly! and The Music Man. She is the co-founder of the RMT Youth program and is Artistic Director for Waltham's own Dancing with the Stars. Other projects include corporate entertainment and branding solutions, A Valentine for Boston Flash Mob, NSMT's Youth Performance Academy, Waltham School Department, Miss Massachusetts Scholarship Pageant, and Partners HealthCare, as well as a variety of programs at regional theaters and dance studios.
 
DAN RODRIGUEZ (Music Director, Conductor) has been the resident music director at Reagle for the past seven years, with recent favorites including Show Boat, Crazy for You, and Guys and Dolls. Dan's other credits include work with the Lyric Stage (Gypsy), Wheelock Family Theatre (In the Heights), Huntington Theatre Company (Sunday in the Park with George, A Little Night Music), American Repertory Theater (The Lily's Revenge, Pippin), Moonbox Productions (Cabaret, The Wild Party, Musical of Musicals), and many other area theaters, as well as work at the Boston Conservatory, Emerson College, Brandeis University, and other schools. His work has earned him four IRNE Awards for Best Music Direction.


DAVID WILSON (Lighting Designer) has designed lighting or sound for over 350 productions of opera, theater, concert and dance. His designs for theater include Actors' Shakespeare Project, Boston Playwrights, Central City Opera, Commonwealth Shakespeare, Company One, Deborah Abel Dance, Dibble Dance, Gloucester Stage, Lyric Stage, Merrimack Rep, Moonbox, New Rep, Nora, North Shore Music Theater, Stoneham, Shakespeare and Co., Speakeasy, WHAT and Wheelock. He recently received the Elliot Norton Award for ASP's Richard II. DW-Design.com
 
ELIZABETH YVETTE RAMIREZ* (Production Stage Manager) most recently seen with Israeli Stage (SM). Regional credits include work with New Repertory Theatre, Wheelock Family Theatre, and Central Square Theatre. She's a regular collaborator with Flat Earth Theatre. She directs with Ministry of Theater and The Calliope Project.
 
LAUREN J. BURKE* (Assistant Stage Manager) RMT: Anything Goes (sub). Other credits: American Repertory Theatre, Central Square Theatre, Brandeis University, Lyric Stage Company, Boston Opera Collaborative, NSMT, Harvard University, Suffolk University, Poets' Theatre, Israeli Stage, Boston Ballet, Actors' Shakespeare Project. B.A.: Suffolk University. Proud member of AEA.
 
LORI E. BARUCH (Production Manager) is celebrating her 40th year with Reagle. She has worked in New England both as stage manager and technical advisor for Yolanda, dance groups, and other performing groups from the area. Lori now works for the Waltham Public Schools as stage manager overseeing all events and productions in theatres. Lori is an Emerson College graduate