CREATIVE TEAM
Directed and Choreographed by Daniel Forest Sullivan
Music Direction by Dan Rodriguez
Produced by Robert J. Eagle
Scenic Design: Richard E. Schreiber
Costumes: Costume World Theatrical
Wardrobe Supervisor: Alison Pugh
Lighting Design: David Wilson
Sound Design: Robby Davis and Robert Luke Pelletier
Props Master: Jennifer Butler
Assistant Music Director: Mindy Cimini
Orchestra Contractor: Jeff Leonard
Production Stage Manager: Lauren Burke*
Assistant Stage Manager: Kevin J. P. Hanley*
Production Manager: Lori E. Baruch
THE SOUND OF MUSIC

ABOUT THE SHOW
In 1930s Austria, Maria is struggling in her attempt to become a nun. When she is sent to look after the seven children of a stern, widowed Navy captain, she brings joy and music back into the family's home.
This beloved, Tony and Oscar-winning musical features Rodgers & Hammerstein songs like "My Favorite Things," "Climb Ev'ry Mountain," "Edelweiss," and "Do-Re-Mi." Reagle's production will feature Elliot Norton Award winner Aimee Doherty as Maria alongside IRNE Award nominee Mark Linehan as Captain Von Trapp.

Music by Richard Rodgers
Lyrics by Oscar Hammerstein II
Book by Howard Lindsay and Russel Crouse
Suggested by The Trapp Family Singers by Maria Augusta Trapp
Presented through special arrangement with R&H Theatricals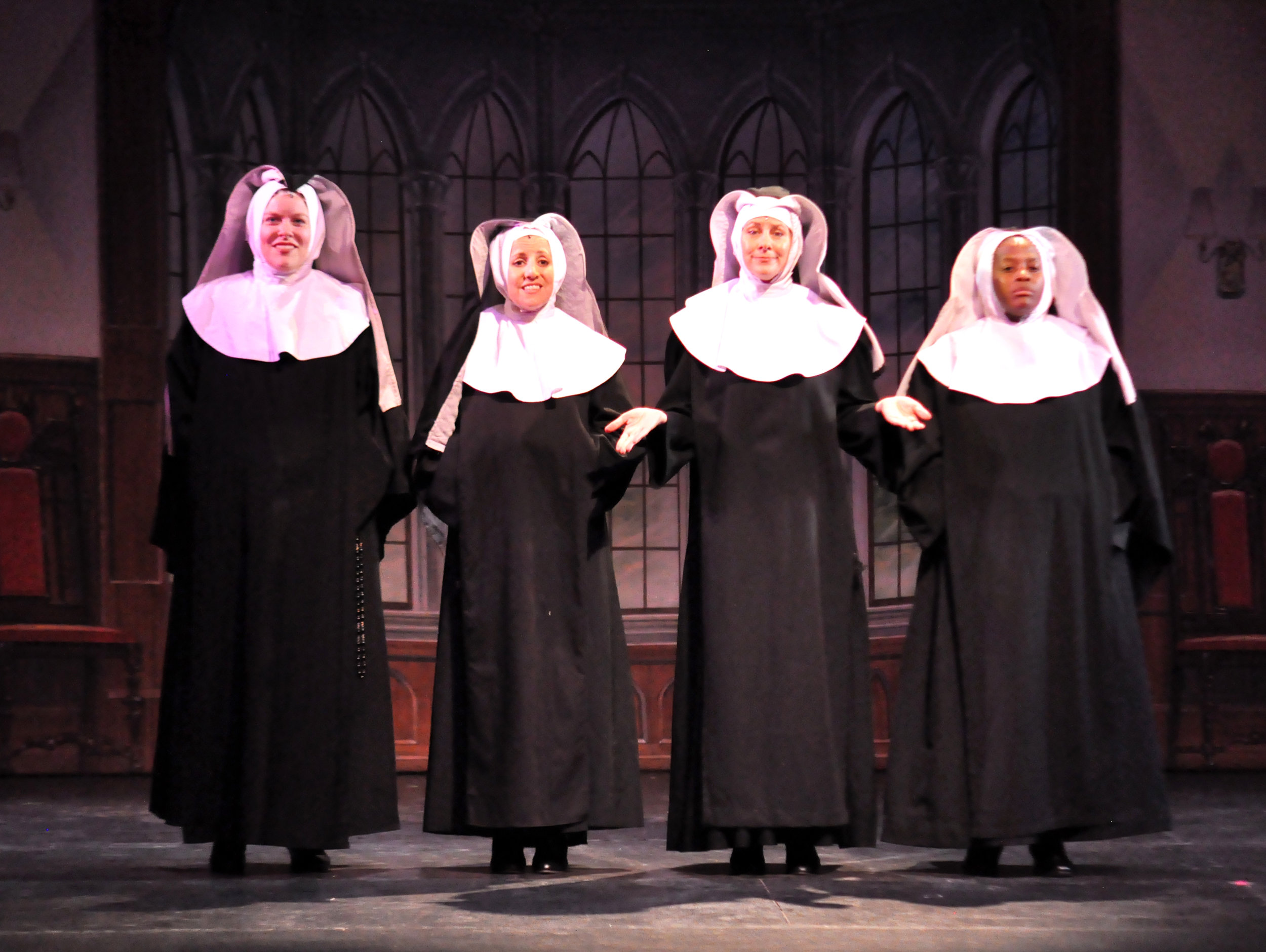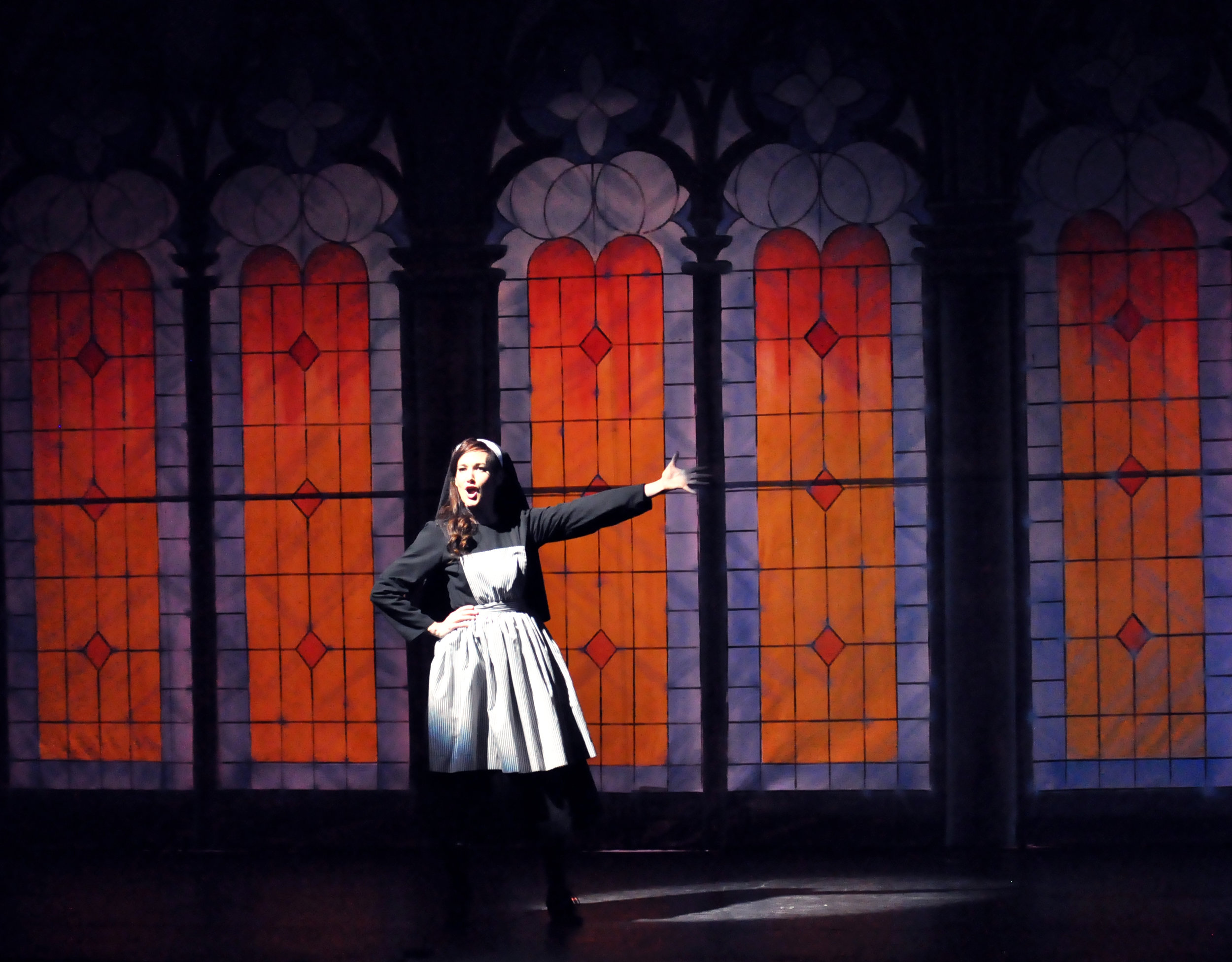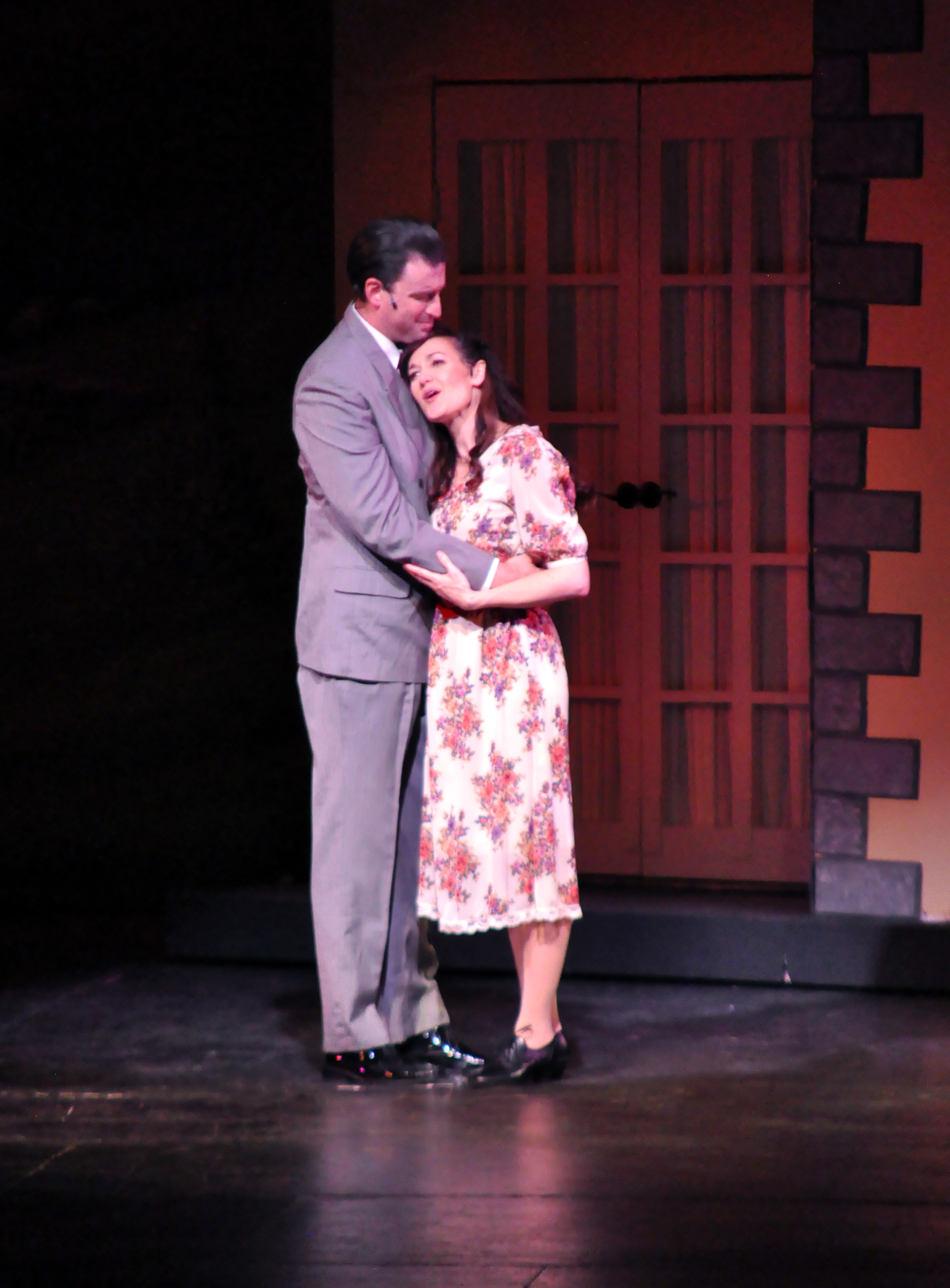 Meet the Cast
Click on an actor's headshot to read their bio.
MEET THE CREATIVE TEAM
ROBERT J. EAGLE (Producing Artistic Director) founded Reagle Music Theatre in 1969 and, in addition to producing, directed every production for thirty years. On PBS, Emily Rooney stated that according to the National Endowment for the Arts, "The relationship between Reagle Music Theatre and the Waltham Public Schools is unique in the nation and worth replicating." He has been honored by the Waltham West Suburban Chamber of Commerce, the Waltham City Council, Boston College and The Catholic University of America Alumni Associations, and the Boston Theatre Critics Association (Special Citation) and IRNE Awards.

DANIEL FOREST SULLIVAN (Director/Choreographer) Thrilled to be back though in a new capacity, Dan has been performing with Reagle since 2011 (Oklahoma! and Sound of Music). Dan is a Boston-based performer, director, choreographer and costumer, holding a BFA in Musical Theater from The Boston Conservatory. Now in his 6th year as Artistic Director of The Weston Friendly Society, he began with directing/choreographing their Moss Hart Award-Winning production of White Christmas. Since then, he has Directed, Choreographed, Set Designed, and Costumed in various combinations for 13 productions with the group, only taking a brief hiatus to perform with the National/International Touring Production of Annie in 2015/2016. This fall Dan is looking forward to Choreographing Rocky Horror with Moonbox Productions, performing in 42nd Street as Andy Lee at The Umbrella, and Directing/Choreographing the area premier of Holiday Inn with WFS. Thanks for all the support MDJBN, Chooch, Dan and Bob!

DAN RODRIGUEZ (Music Director, Conductor) is happy to return to Reagle for another great summer season. Dan has been the resident music director at Reagle for the past 8 years, with recent favorites including The Most Happy Fella, The Music Man, and Anything Goes. Dan's other area credits include work with the Lyric Stage (Kiss of the Spider Woman, Gypsy), Wheelock Family Theatre (In the Heights), Huntington Theatre Company (Sunday in the Park with George, A Little Night Music), American Repertory Theatre (The Lily's Revenge, Pippin), Moonbox Productions (Caroline or Change, Cabaret, The Wild Party), and many other area theaters, as well as work at the Boston Conservatory, Emerson College, Brandeis University, and other schools. His work has earned him five IRNE Awards for Best Music Direction.

RICHARD E. SCHREIBER (Scenic Design) Art Director (TV): 2002 Winter Olympics Opening Ceremony (Emmy Award and Art Directors Guild Award), "2019 MTV Movie & TV Awards," "America's Best Dance Crew," "The Sing Off," "Miss America," "Comedy Central Roasts," "Mariah Carey: Merry Christmas to You." Other projects include permanent installed events at the Sentosa Resort in Singapore and entry "wows" in a casino in Macau.

DAVID WILSON (Lighting Designer) has designed lighting or sound for over 350 productions of opera, theater, concert and dance. Regional credits include Actors' Shakespeare Project, Boston Playwrights Theater, Central City Opera, Commonwealth Shakespeare, Company One, Deborah Abel Dance, Dibble Dance, Gloucester Stage, Israeli Stage, Lyric Stage, Merrimack Rep, Moonbox, New Rep, The Nora, North Shore Music Theater, SpeakEasy, Stoneham Theater, Shakespeare and Co, Underground Railway Theater, WHAT and Wheelock Family Theater. He has received multiple nominations and awards for his work, most recently the IRNE award for Frankenstein at Central Square Theater. dw-design.com

LAUREN BURKE* (Production Stage Manager) RMT: Music Man and Anything Goes. Other credits include: SpeakEasy Stage, American Repertory Theatre, Lyric Stage, Actors' Shakespeare Project, Central Square Theatre, Brandeis University, Boston Opera Collaborative, North Shore Music Theatre, Harvard University, Suffolk University, Poets' Theatre and Boston Ballet.

KEVIN J. P. HANLEY* (Assistant Stage Manager) is delighted to be joining Reagle Music Theatre this summer for The Sound of Music. His work has been seen at New Repertory Theatre, Actors' Shakespeare Project, and Actors Theatre of Louisville. Hanley is currently touring internationally with Geoff Sobelle's Home.

LORI E. BARUCH (Production Manager) is celebrating her 41st year with Reagle. She has worked in New England both as stage manager and technical advisor for Yolanda, dance groups, and other performing groups from the area. Lori now works for the Waltham Public Schools as stage manager overseeing all events and productions in theatres. Lori is an Emerson College graduate.

* Appear through the courtesy of Actors' Equity Association, the union of professional Actors and Stage Managers in the United States